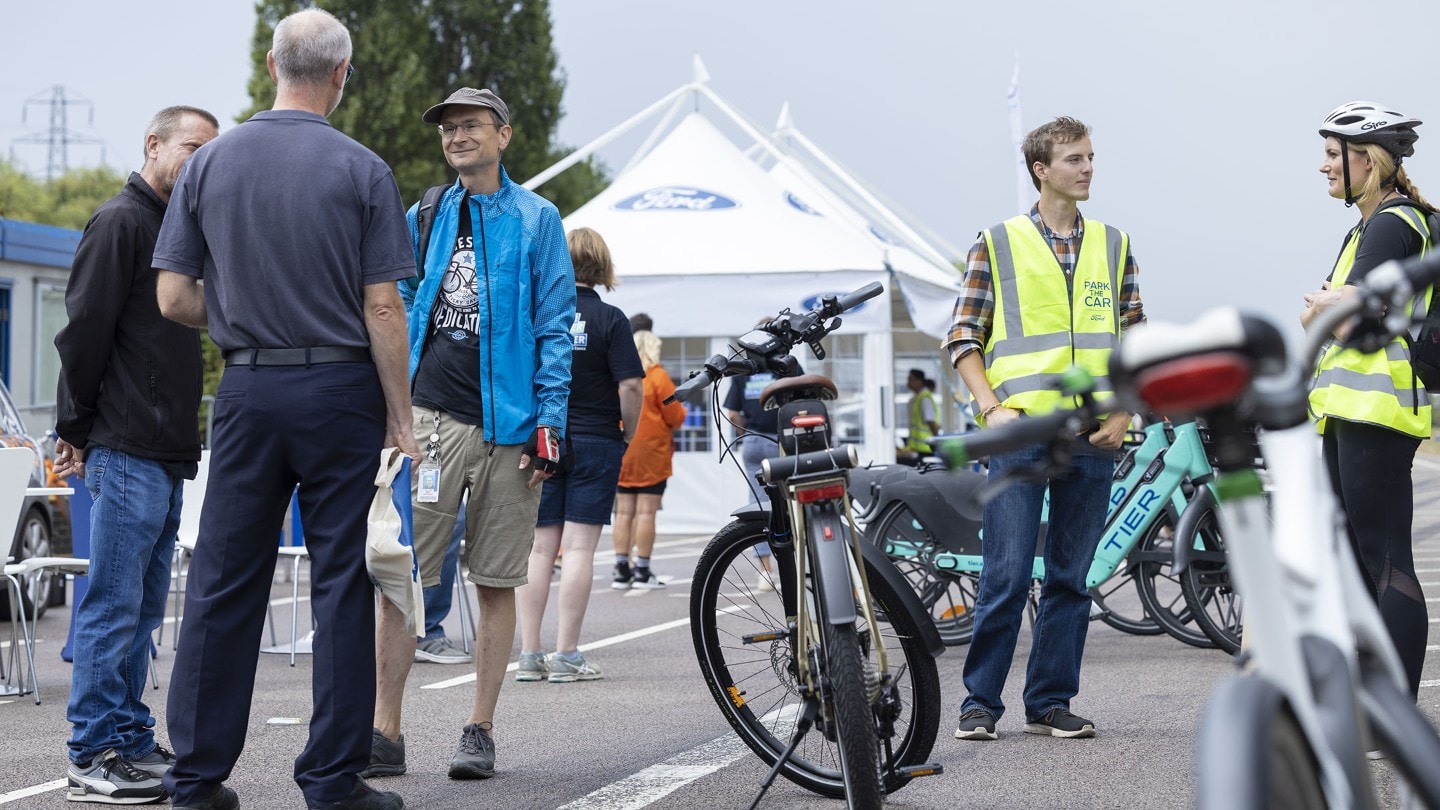 PARK THE CAR EMPLOYEE DAYS
We believe that we should lead from the front when it comes to Park the Car, and for us that means empowering our employees to make active travel choices. We are hosting internal activity days across our UK sites to learn more about what our employees need to swap the car for cycling or walking.
Employees can try out different bikes, learn about essential cycle maintenance, team up with "bike buddies" to encourage them to stick to healthy habits, and make suggestions about how we can improve Ford facilities for those commuting actively.