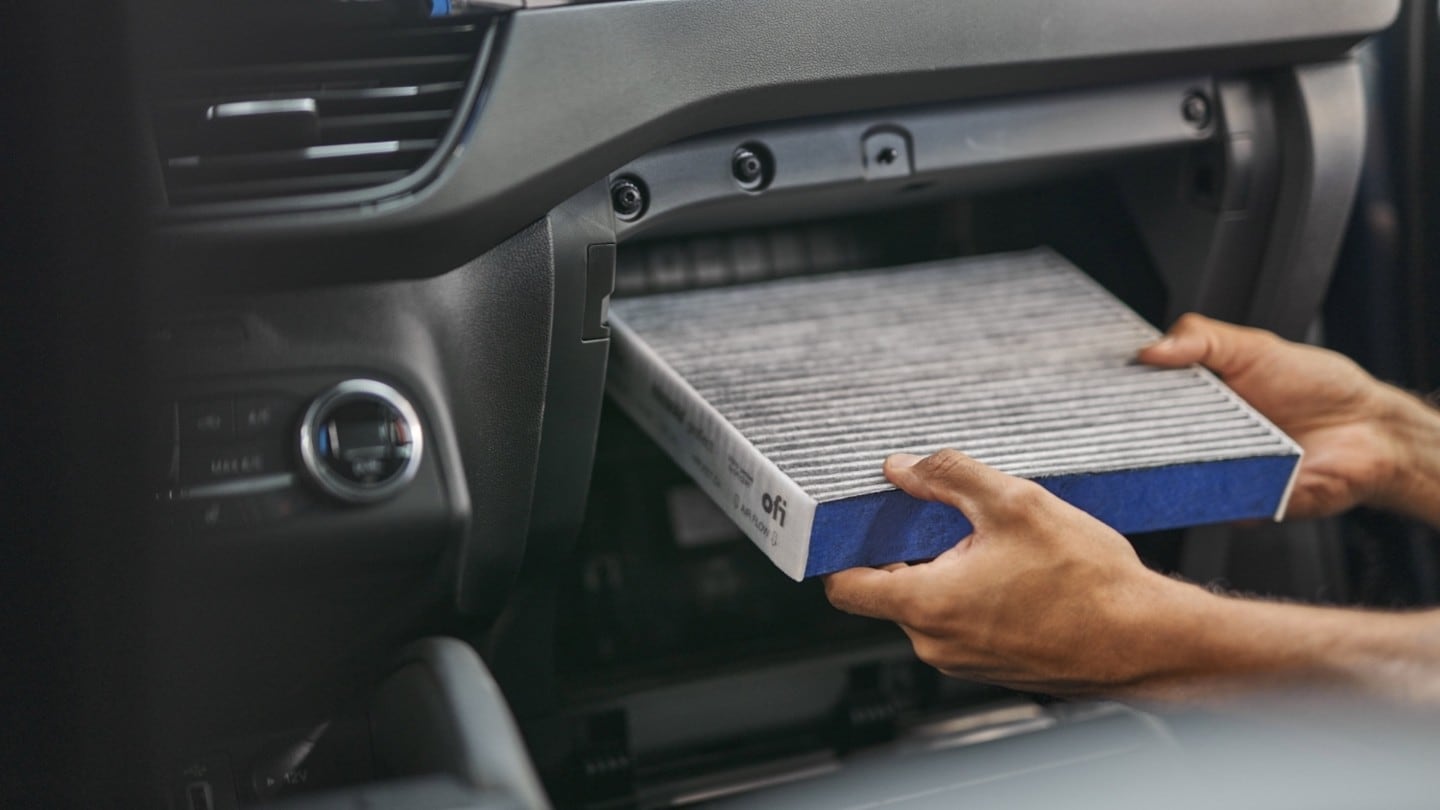 FORD MICRONAIR PROTECT® FILTERTooltip UPGRADE
A dirty filter coupled with warmer weather and a longer journey may not be the best combination.
Replacing your current filter with our Ford micronAir® proTect Cabin Air FilterTooltip provides multiple protection and increased fresh air supply inside your vehicle. This is achieved by a unique four-layer filtration design that effectively captures and suppresses noxious environmental contaminants, harmful substances as well as inorganic and biological particles and pathogenic aerosols.